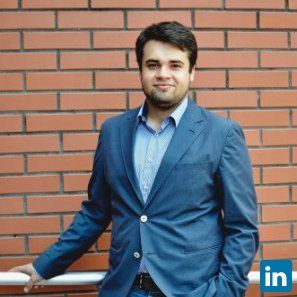 Przemysław Klimek
Project Coordinator, Panel Analityczny
Connections: 7
&nbsp | &nbsp

Uniwersytet Łódzki 2012 - 2017
Prawo
Uniwersytet Łódzki 2012 - 2015
Analityka Gospodarcza
Intern, Bank Zachodni WBK S.A., Corporate Banking Centre 07/2014 - 01/2015
- Analyzing corporate customers' financial data to determine their rating
- Product pricing for corporate clients
- Creating a database of potential customers
Vice President of the Management Board, SKN Inwestor 10/2013 - current
- Developed and implemented a long-term strategy for the organization
- Supervising coordinators of four ongoing projects
- Recruiting new members (conducting interviews, supervising trial periods, evaluating their progress and providing them feedback)
Project Coordinator, Panel Analityczny 05/2013 - 01/2015
Panel Analityczny facilitate contributors introduce the knowledge of technical analysis and investment strategies of capital markets.
- Chair training courses,
- Compose and publish analytical reports of elected joint-stock companies,
- Planning and realisation promotional strategy of the project,
- Recruitment contributors,
- Coordination work between contributors of the project.
Project Support, The Boston Consulting Group 01/2014 - current
Project Coordinator, Gra Giełdowa 01/2013 - 01/2014
Investment game simulation focused on stocks quoted on Warsaw Stock Exchange.

- Coordinating team of 4 people and managing budget of the project
- Building relations with potential partners (acquisition of 8 new strategic partners)
- Developed new promotional strategy for the project (600 registrations)
Join thousands of students profiting from perkmylife resources
Courses, notes, Q&A groups - all you need to study efficiently and achieve the goals!