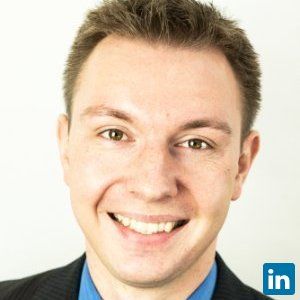 Maciej Fraczek
Senior Operations Specialist in Transfer Agent Team, BNP Paribas Securities Services

SGH Warsaw School of Economics 2011 - 2013
Finanse i Rachunkowość
Senior Operations Specialist in Transfer Agent Team, BNP Paribas Securities Services 07/2013 - current
1. Direct participation in a project involving migration of transfer agent processes regarding funds of Allianz Global Investors from Commerzbank to BNP Paribas Securities Services.
2. Direct involvement in migrations of fund processes from other financial institutions to BNP Paribas Securities Services and other ad hoc projects assigned by the Team Leader.
3. Participation in development of processes, quality control and responding to any query from internal or external sources in relation to the transfer agent activity as well as taking care of timely settlement of all client instructions pertaining to trades of fund units.
4. Processing of buy and sell transactions related to mutual funds.
5. Ensuring that transactions comply with internal and external policies and regulations and that all audit requirements are met.
Join thousands of students profiting from perkmylife resources
Courses, notes, Q&A groups - all you need to study efficiently and achieve the goals!