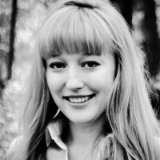 Lena Rzatkiewicz
Connections: 101
&nbsp | &nbsp

Stanford University 2014 - 2014
Computer Science
Warsaw School of Economics 2009 - 2011
Master studies - Quantitative Methods in Economics and IT
Warsaw School of Economics 2006 - 2009
Bachelor studies - Quantitative Methods in Economics and IT
CMO & Co-Founder, PERK 09/2012 - current
Facilitating growth & increasing revenue generation. Strategy planing & product development. Managing marketing and sales teams. Close cooperation with IT team

UX, Design Thinking and Educational Methods & Technologies instructor
Consultant, A.T. Kearney 06/2011 - 08/2012
Due diligence for the leading Polish educational publisher. Sourcing optimization for the leading player from Polish power industry. Market analysis & strategy building for global payment industry player.
Join thousands of students profiting from perkmylife resources
Courses, notes, Q&A groups - all you need to study efficiently and achieve the goals!