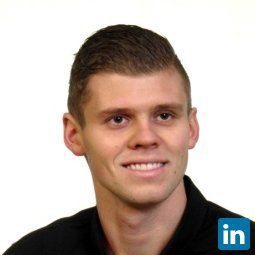 Kamil Gortat
Letter of Credit Consultant, CERI International Sp. z o.o.(Commerzbank Group)

Moim celem jest wszechstronny rozwój zawodowy w dziedzinie finansów. Jestem zdeterminowany i niezwykle ambitny w dążeniu do wyznaczonych celów.
Uniwersytet Łódzki, Wydział Ekonomiczno - Socjologiczny 2013 - 2015
Finanse i Rachunkowość
Letter of Credit Consultant, CERI International Sp. z o.o.(Commerzbank Group) 02/2015 - current
Obsługa procesu akredytywy rembursowej, korespondencja mailowa/telefoniczna z
bankami, przeprowadzanie płatności w ujęciu księgowym, obsługa transakcji poprzedzających
płatność, finalna weryfikacja poprawności procesu płatności (prawo "releasu" transakcji do kwoty 1
mln EUR), aktywny udział w nowych inicjatywach wdrożeniowych

Join thousands of students profiting from perkmylife resources
Courses, notes, Q&A groups - all you need to study efficiently and achieve the goals!