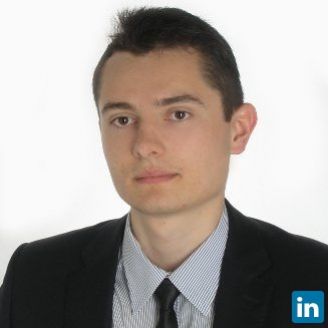 Daniel Traczewski
Praktykant w Biurze Aktuariatu Technicznego, Warta

Actuarial analyst with strong statistical and technical background. Broad abilities in IT supporting tools and programming languages. Good analytical thinking and outstanding learning skills. Interested in actuarial modelling and applied statistics. Experience in Solvency II reporting of the Internal Model.
Uniwersytet Warszawski 2014 - 2016
Informatyka i ekonometria
Uniwersytet Warszawski 2011 - 2014
Informatyka i ekonometria
Praktykant w Biurze Aktuariatu Technicznego, Warta 07/2014 - 09/2014
Analiza wyczerpywalności rezerw IBNR i RBNP, zaprojektowanie narzędzia umożliwiającego analizę wyniku technicznego spółki, poprawa procesu wykonywania testu Roll-Forward, implementacja narzędzia usprawniającego proces kalkulacji DAC, modyfikacja narzędzia służącego do rozliczania umów reasekuracyjnych
Praktykant, Aon 07/2013 - 08/2013
Uczestnictwo w codziennych pracach zespołu, obsługa i komunikacja z klientem, obsługa wewnętrznej bazy danych
Join thousands of students profiting from perkmylife resources
Courses, notes, Q&A groups - all you need to study efficiently and achieve the goals!