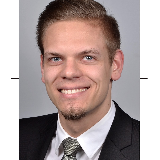 Benjamin Koziołek
Doradca inwestycyjny 517, Makler Papierów Wartościowych 2783
Connections: 4
&nbsp | &nbsp

Uniwersytet Jagiellonski w Krakowie 2010 - current
Zarządzanie
Trader, Forex Trading 01/2012 - current
Obowiązki:

• Codzienna analiza rynków finansowych
• Zawieranie transakcji o wysokim prawdopodobieństwie sukcesu
• Bezbłędny Risk Management oraz prawidłowa egzekucja zleceń
• Prowadzenie dziennika inwestycyjnego

Osiągnięcia:

• Rozwój dwóch najważniejszych cech skutecznego spekulanta – cierpliwości oraz zdolności do szybkiego przyznawania się do błędu (czyt. szybkiego cięcia strat).
• Osobiste doświadczenie, które najlepiej obrazuje cytat: "Jeżeli nie potrafisz się pogodzić z małą stratą – prędzej czy później pogodzisz się z matką wszystkich strat" (Ed Seykota) sprawiło, że na pierwszym miejscu stoi Risk Management.
Join thousands of students profiting from perkmylife resources
Courses, notes, Q&A groups - all you need to study efficiently and achieve the goals!